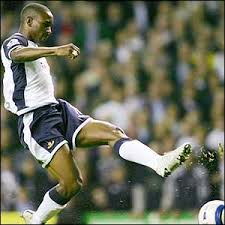 After the hype, controversy and excitement of the North London derby, Spurs have an even more crucial game tomorrow. The point gained last week will be as nothing if Spurs don't win against Bolton in their final home game of the season. With Bolton having won their last six games against Spurs, a win for Tottenham is long overdue. It was Bolton who were at White Hart Lane last year on the day that the death of Bill Nicholson was announced and the visiting supporters and the manager showed great respect throughout.
Bolton had a very disappointing run through March but their last two results have shown some improvement, a draw at West Brom and a good win at home to Charlton. Bolton won the home game by a single goal, a great shot from Nolan who was in outstanding goalscoring form early in the season. However, Jermain Defoe was unlucky to have a good goal disallowed for off-side and Spurs could have brought something from the game. Spurs find Bolton difficult, with their total commitment and direct play throughout the ninety minutes. They can expect more of the same tomorrow and need to be prepared to match their opponents to ensure they have the opportunity to play their own game which has produced some very good passing football in the last few weeks.
Spurs have everything to play for, assured of Europe - they now require two wins to guarantee fourth place. The team should show little change from that which did so well at Highbury. King, Jenas and Mido are injured, so with Davids suspended, Murphy will probably come into midfield. Spurs play more controlled football without a tall striker and with Robbie Keane in such good form it's to be hoped that he can maintain his recent goal scoring form. The injuries over the weekend to Rooney and Owen should give Defoe
(Pic: Jermain Defoe - Goals boost required)
an added incentive to score tomorrow and prove his worth for England' s World Cup team. He has been so unlucky recently that it would be a great boost to his confidence to get a couple tomorrow and quash the negative comments of his doubters.
This will be another difficult game but the stakes are high and just as last week, there needs to be someone to step out from the collective team effort and do something special to make it a match winning performance. They are so close after a tremendous season, so it would be a terrible disappointment to fall short at the penultimate hurdle. Spurs have it in their own hands and a win tomorrow would increase the pressure on Arsenal who play three games in six days, starting at Sunderland on Monday evening.
Another 'Cup Final' game, another crucial must win game and a desire to end the season with a win in their final home match. Spurs have had fantastic support throughout the season and the players will be well deserving of their end of match tribute, so it would only be fitting that it be completed with the strains of 'Glory, Glory, Hallelujah' resounding from the stands as Spurs' destiny goes on to the final game at West Ham next Sunday.
'Glory, glory, Hallelujah,
Glory, glory, Hallelujah,
Glory, glory, Hallelujah